Word Flower
Make A Game Like Spelling Bee with PuzzleMe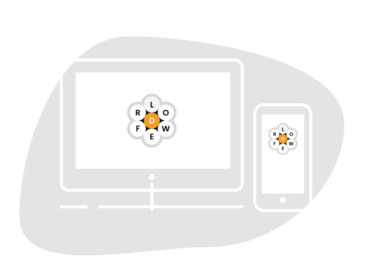 Create a spelling game to engage your visitors
Popular Game Format: Known as Polygon in The Times U.K and then popularized as Spelling Bee by The New York Times, this is an exciting game format publishers are rushing to adopt.
For all ages: Word Flower is a fun and challenging game that people of all ages can enjoy.
Your game, your rules: Choose the number of petals (5, 7, or 9), whether or not repetition of letters is allowed, and whether or not you want to include pangrams (words that contain all letters).
Rapid Fire Mode: Make it more exciting. Get users to find as many words as possible within a time limit instead of finding all possible words.
Build a spelling game in seconds
Hassle-free process: Add the letters you'd like to have in your game and the list of eligible words, and you're good to go.
Use dictionaries: Give us the dictionary, and we'll create games based on it. Our Word Flower games support a host of languages, too.
Word Flower Is Fun With Friends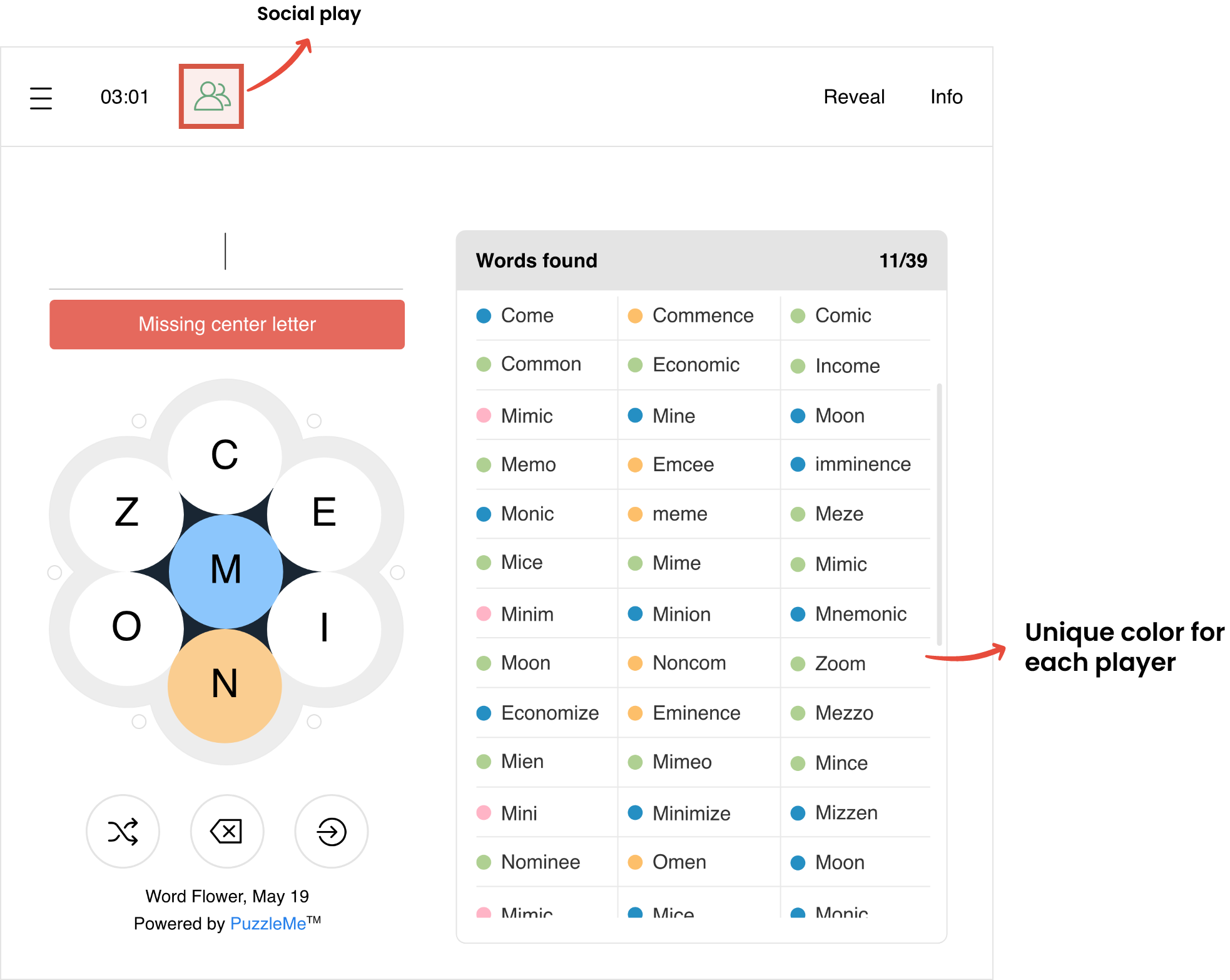 A great multiplayer experience:
PuzzleMe's social play allows multiple people to find words together on Word Flower. The game also keeps track of which person found which words.
Your message, delivered
Add a welcome message: This is a great way to introduce your game to users and explain the rules.
Add a call to action at the end: When users finish the game, engage them in a different experience by linking to it.
Use sharing nudges: PuzzleMe has in-built sharing to encourage users to boast about their score and spread the word.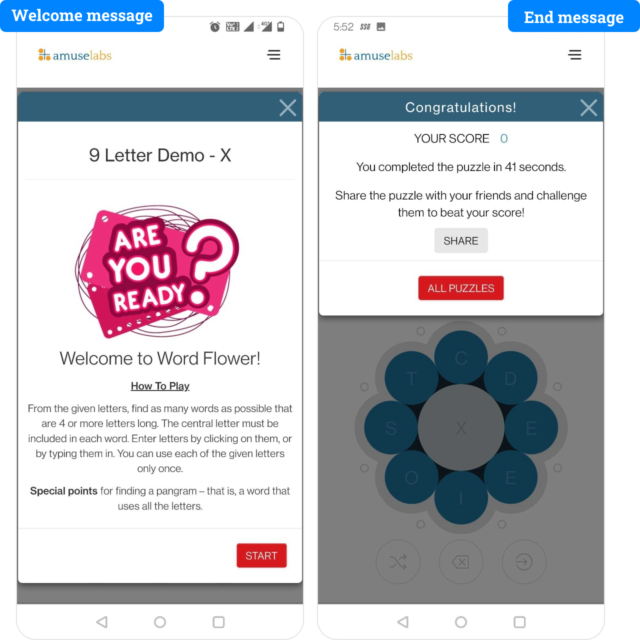 Privacy-first by design
GDPR-compliant:
All PuzzleMe games are compliant with privacy standards such as GDPR and CCPA. We capture no personal information. You get complete ownership of your user data.