The best platform for Crosswords, Sudoku and Wordsearch puzzles
Want readers to enjoy coming back to your site? Looking to give readers a reason to subscribe? Simply embed the PuzzleMe™ platform on your website or in your apps, and theme it to blend seamlessly with your brand. Monetize puzzles even as your users enjoy a slick experience on any device.
Are you a publisher?
If you have a source of print puzzles from a syndicate such as TCA or Creators, PuzzleMe can import it easily. If you don't have a puzzle source, we can help you with one!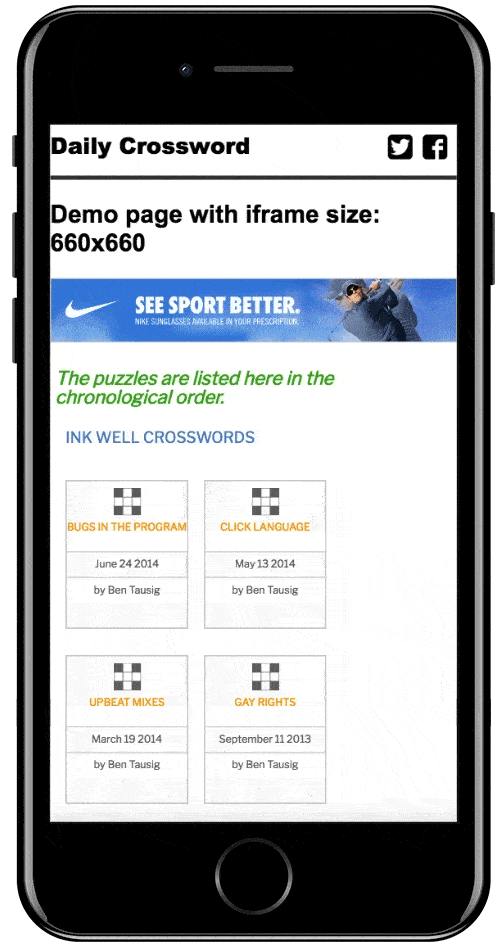 Monetization
Puzzles are an easy way to attract more subscribers. Or to monetize traffic with your own high-CPM video pre-rolls & targeted display ads. Embed the PuzzleMe iframe on your page or in your apps and run video prerolls or banner ads around it. You can also monetize your puzzles with sponsorships or native advertising.
Effortless integration
A single line of code is all you need to embed crossword, sudoku or wordsearch puzzles on your websites, newsletters and blogs. PuzzleMe can also be integrated into native apps. Once set up, PuzzleMe will directly ingest puzzles, publish them at the right time and manage their lifecycle.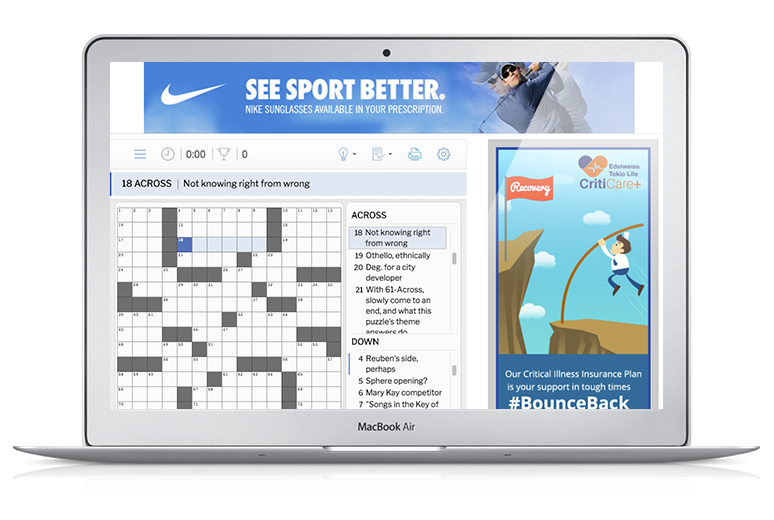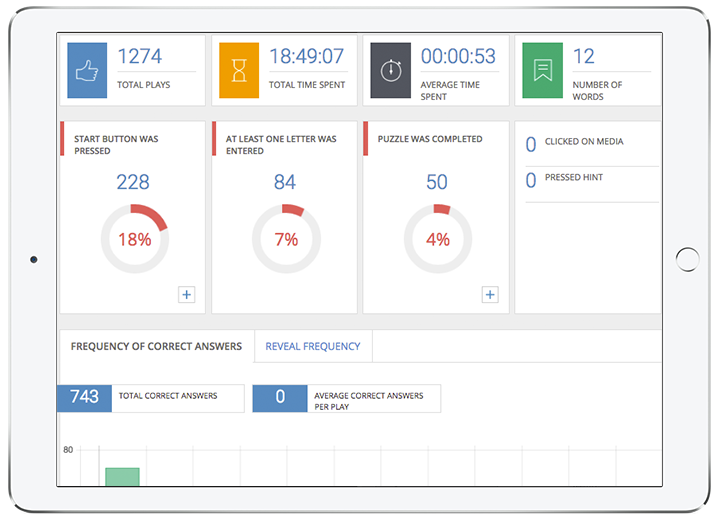 Track your results
Get detailed analytics of engagement, game completions, sessions per users, sessions by browsers, device category, audience behavior & much more.
A seamless experience across any device
PuzzleMe is designed to delight users: It provides a smooth experience across all platforms including Windows, Mac OS X, iOS and Android.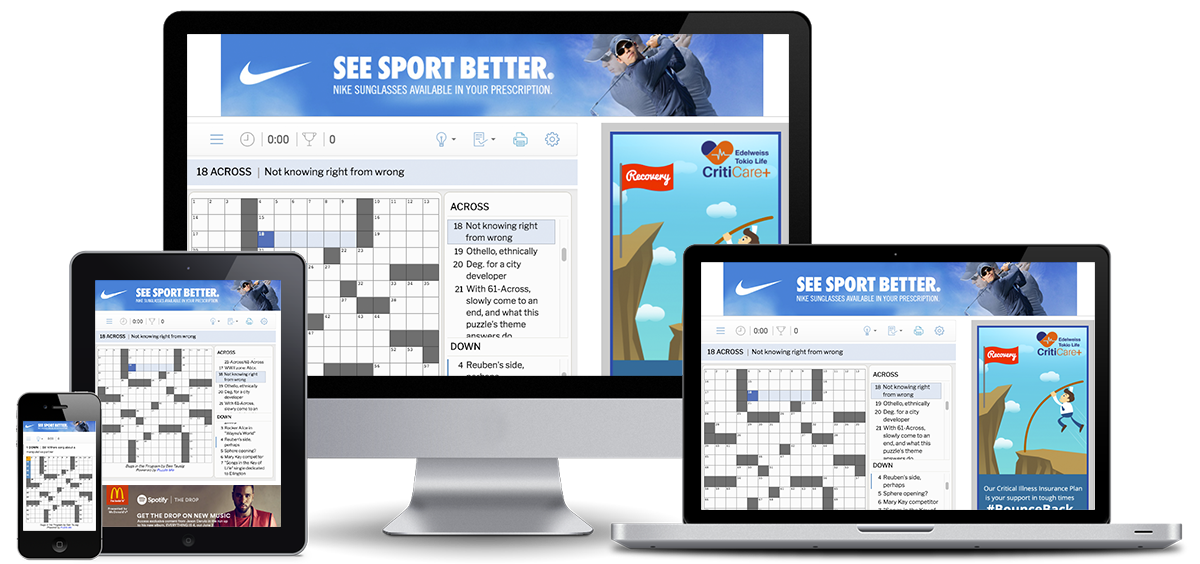 Many more cool features
THEME OPTIONS
Customizable colors, fonts, masthead and messaging make PuzzleMe look and feel native to your website.

MULTILINGUAL SUPPORT
PuzzleMe can be used in multiple languages, including Spanish, French and Portuguese. Ask us if you'd like support for your language!
PUZZLE PICKER
Our puzzle picker schedules your puzzles for release automatically. Run as many puzzles in as many series as you like. Let readers pick which puzzle they want to play.

ADVANCED FEATURES
Odd shapes? Rebus squares? Circled or shaded letters? Barred cells? Images in the grid? No problem!