The best platform for Crossword, Sudoku and Word Games
Want to increase customer engagement? Looking for benefits to provide subscribers? Simply embed the PuzzleMe™ platform on your website or in your apps, and theme it to blend seamlessly with your brand. Monetize puzzles even as your users enjoy a slick experience on any device.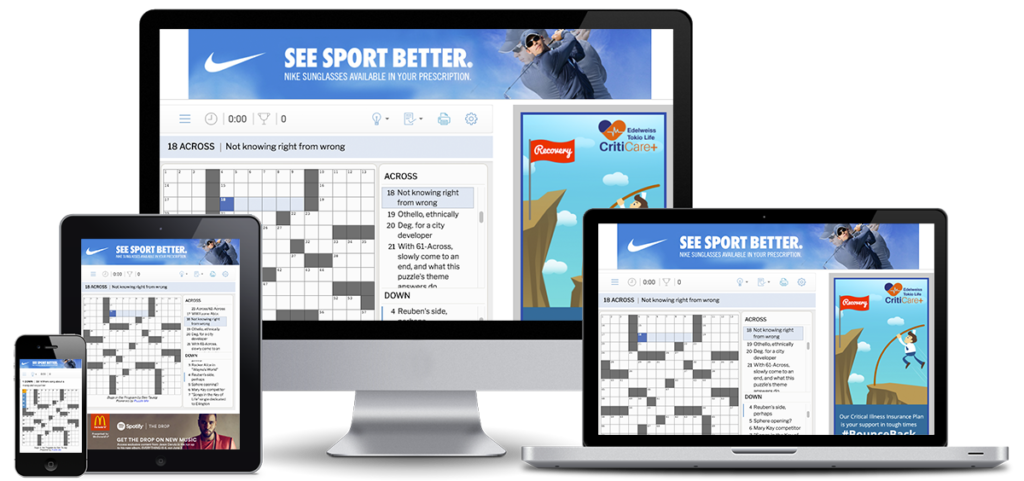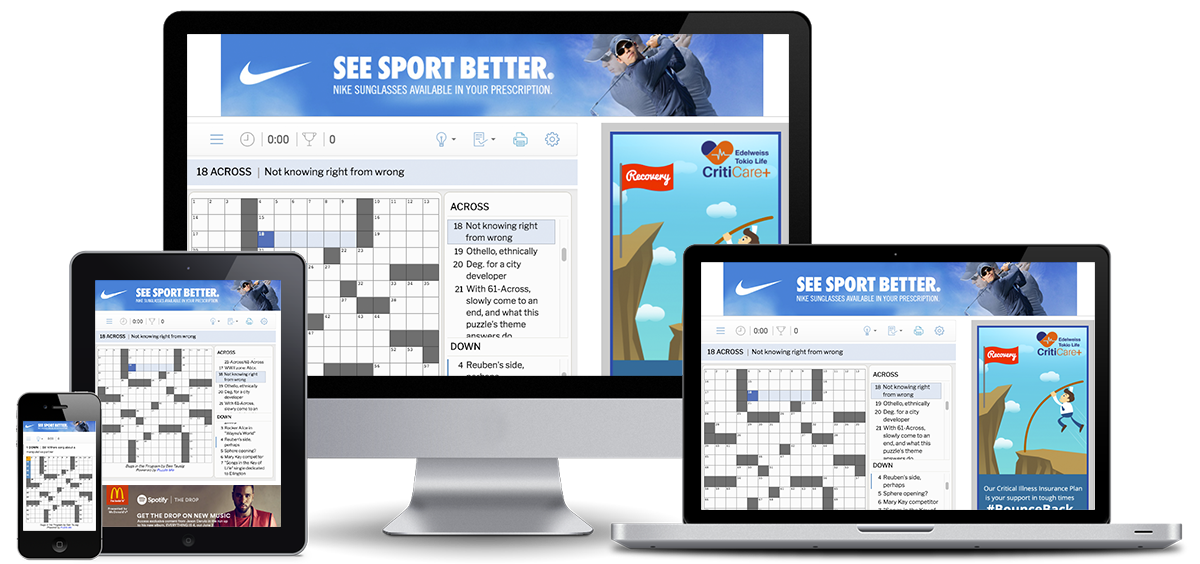 A seamless experience across any device
PuzzleMe delights users with a smooth experience across all platforms including Windows, Mac OS X, iOS and Android.
Effortless distribution
It only takes minutes to embed our puzzles in your websites, newsletters and blogs. PuzzleMe is a CMS for puzzles and will manage the puzzle lifecycle, from ingest to publication to analytics. It can also be integrated into native apps. You can use QR codes to get offline users online. Click the button below for sample embed codes that you can try right away.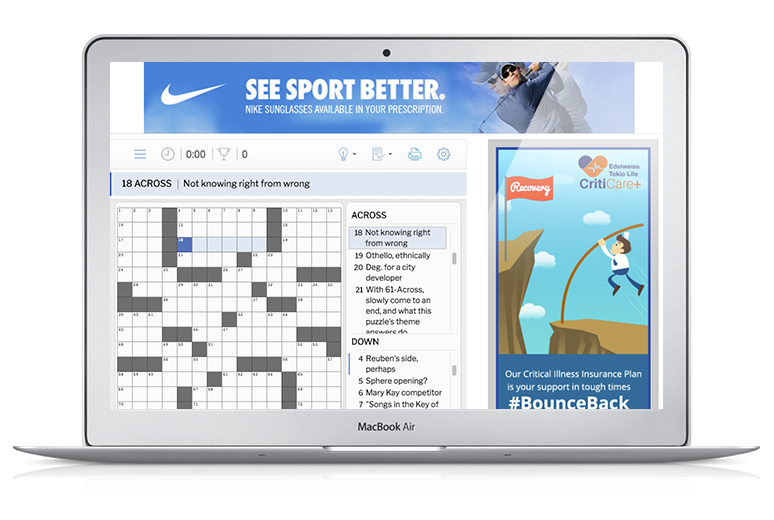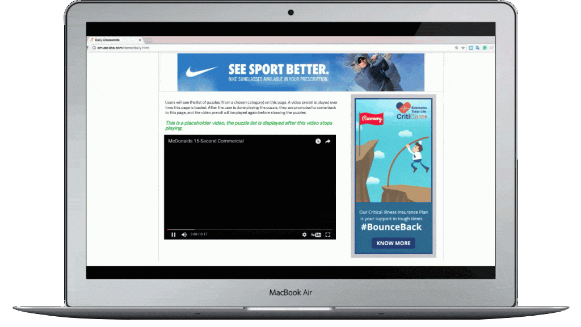 Monetization
Attract subscribers with puzzles. Or monetize traffic with your own high-CPM video pre-rolls & targeted display ads. Or make money from sponsorships or native advertising.
Social Play
Enable multiple people to solve puzzles together in real time. Re-create the fun and pleasure of solving puzzles together, online!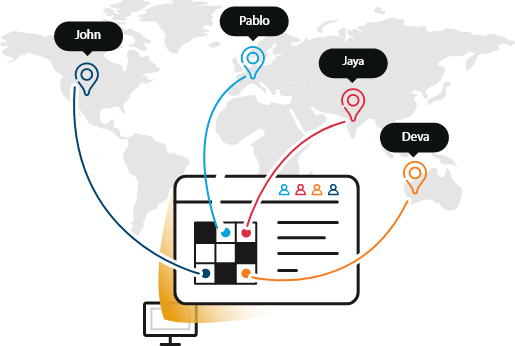 All the features you need

Look & Feel
Give your puzzles any kind of look you want. Customizable colors, fonts, masthead, imagery, and messaging make your puzzles look and feel native to your brand and voice.

Many Languages
PuzzleMe supports over 20 languages in its games, including Spanish, French, Portuguese, German, Italian, Norwegian, Danish, and Indic languages. Ask us if you'd like more!

Analytics
Track engagement by time spent, number of plays, audience behavior, browser, device category, and more.

Advanced Features
Odd shapes? Rebus squares? Circled or shaded letters? Barred grid? Right-to-left? Images in the grid? Dark Mode? No problem!