PuzzleMe™: The best platform for Smart Games
Want to engage audiences? Looking for benefits to provide subscribers? Interested in innovative ad formats? Simply embed interactive PuzzleMe™ games like crossword, sudoku and word search in your platform. Monetize interactive games even as users enjoy a smooth, on-brand experience.
Games
Click on a game type for more information.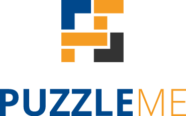 All our games are powered by PuzzleMe, our robust CMS platform to create, customise, distribute, and track Smart Games. PuzzleMe delivers a smooth user experience on a wide variety of devices, in over 20 languages. The games are built on the same underlying architecture, leading to a consistent user interface and easy adaptation across games. Millions of gameplays are delivered every week to users around the world and the platform incorporates our experiences from years of working with top customers. The built-in analytics dashboard allows you to closely track the performance of your games.
Solutions for publishers
Publishers are under increasing pressure on gaining, engaging, and retaining online users. Improving monetization from advertisements, subscriptions or sponsorships is another necessity. Games are a perfect way to address these needs. Unlike a news article, a user typically remains engaged on a game page for several minutes. The habit-forming nature of these games gets the users coming back for more, improving retention. Solutions for brands and advertisers
Move beyond static display ads, into interactive ad-units. What better than games to make the ads interactive? Amuse Labs can combine games and ads to deliver catchy interactive ads which actively engage the users with simple, yet interesting games, while the ad impressions play out in the adjacent layout. Contact us for more information.
Tools for creators
Whether you are a professional or indie constructor, a teacher or a student, a newbie or an expert, feel free to create your own games using PuzzleMe™. You are part of our community! Just plug in your content and we'll make it easy to create beautiful and high-quality games with very little effort. We have sophisticated tools for puzzle creation, including new AI-powered Magic Fill engine that supports creation of thematic puzzles and works with all languages. Our puzzle creator is an evolving part of our platform and is constantly improved based on feedback we receive from users around the world.
All the features you need

LOOK & FEEL
Give your puzzles the look you want. Customizable colors, fonts, masthead, imagery, and messaging make your puzzles look and feel native to your brand and voice.

MANY LANGUAGES
PuzzleMe supports over 20 languages, including Spanish, Portuguese, German, Italian, French, Norwegian, Danish, Chinese, and Indic languages. Ask us if you'd like more!

MULTI-PLAYER
Enable multiple people to solve puzzles together in real time. Re-create the fun and pleasure of solving puzzles together, online!

ADVANCED FEATURES
Multimedia clues? Odd shapes? Rebus squares? Circled or shaded letters? Barred grid? Right-to-left? Images in grid? Dark mode? No problem!