Create Your Own Wordle-Like Game
Make a Wordle-like game with PuzzleMe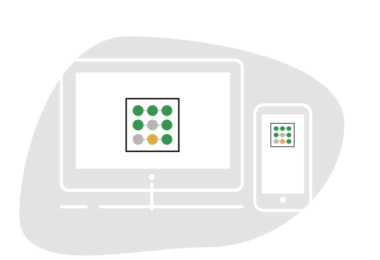 The WordroW game by PuzzleMe™ enables people to recreate a Wordle-like experience, effortlessly. WordroW is one of the rare games which takes lesser time to create than to play. In this game, words shorter or longer than five letters and multiple words can be used. WordroW games are a delight if built around a theme or a community. Think of movie or book titles, travel destinations, brands, jargon, words associated with a community and words to spread awareness for a cause. The possibilities are endless.
Live examples: Autostraddle, The Times of India ePaper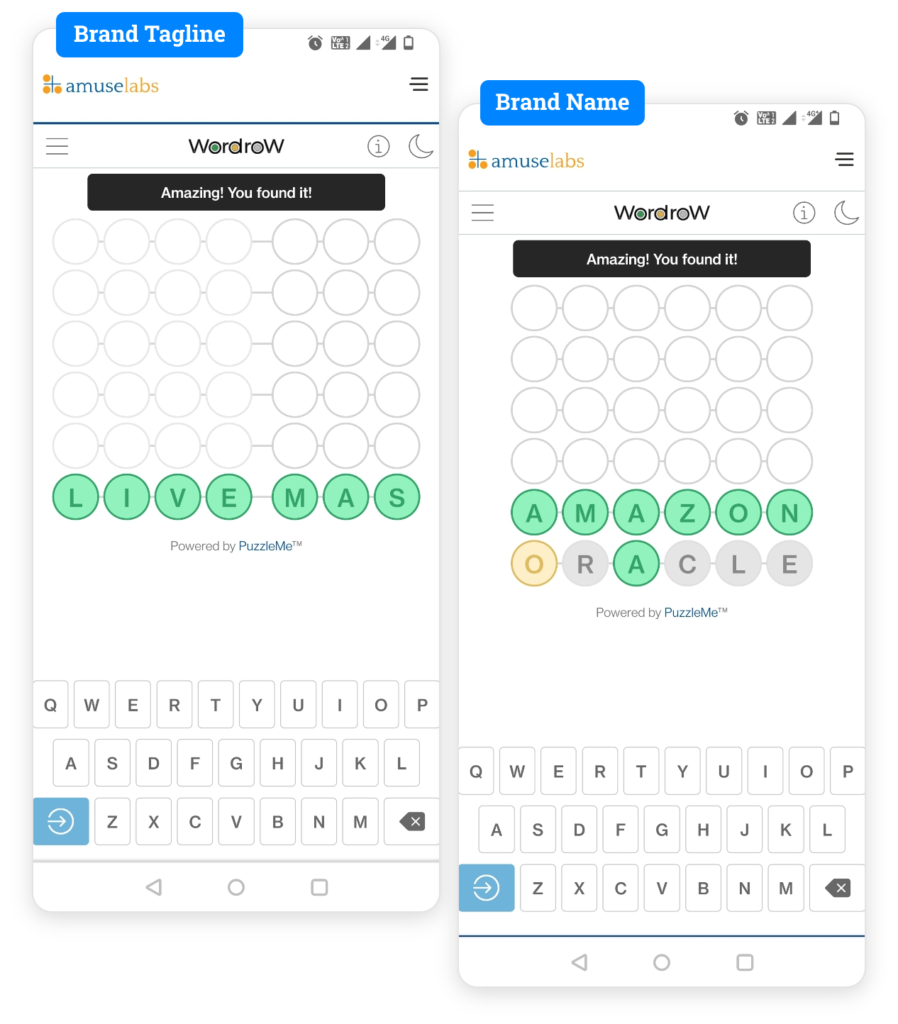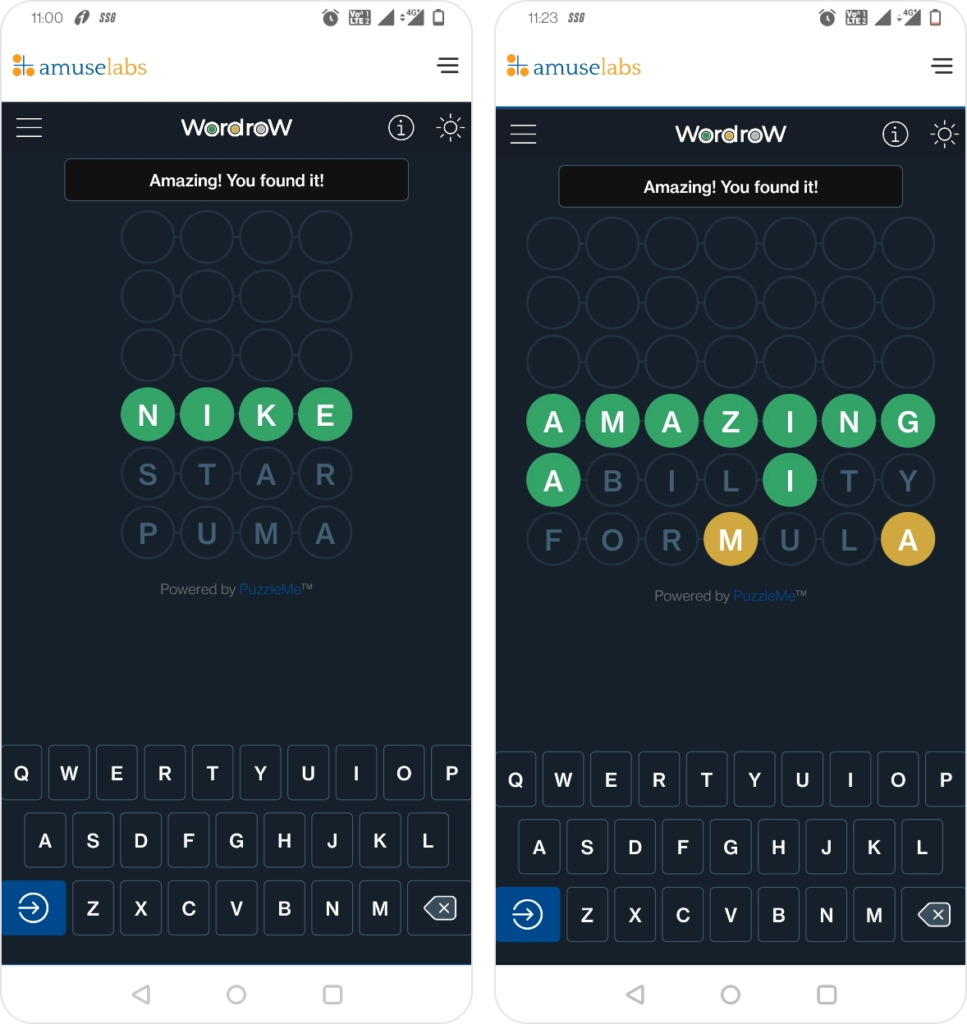 The PuzzleMe iframe supports dark mode. A default dark mode setup enables creators and publishers to complement the dark themes and tones of a website. By adding a simple "&darkMode=1" parameter to the embed code or the direct link activates this mode. The players retain the choice of switching the game back to the light theme.
WordroW puzzles are easily embeddable on any website using an iframe. PuzzleMe users can find embed codes for a single game, or multiple games in a series within the dashboard. PuzzleMe games can also be easily integrated into native apps for iOS and Android.
Explore the sample WordroW games at the end of this page.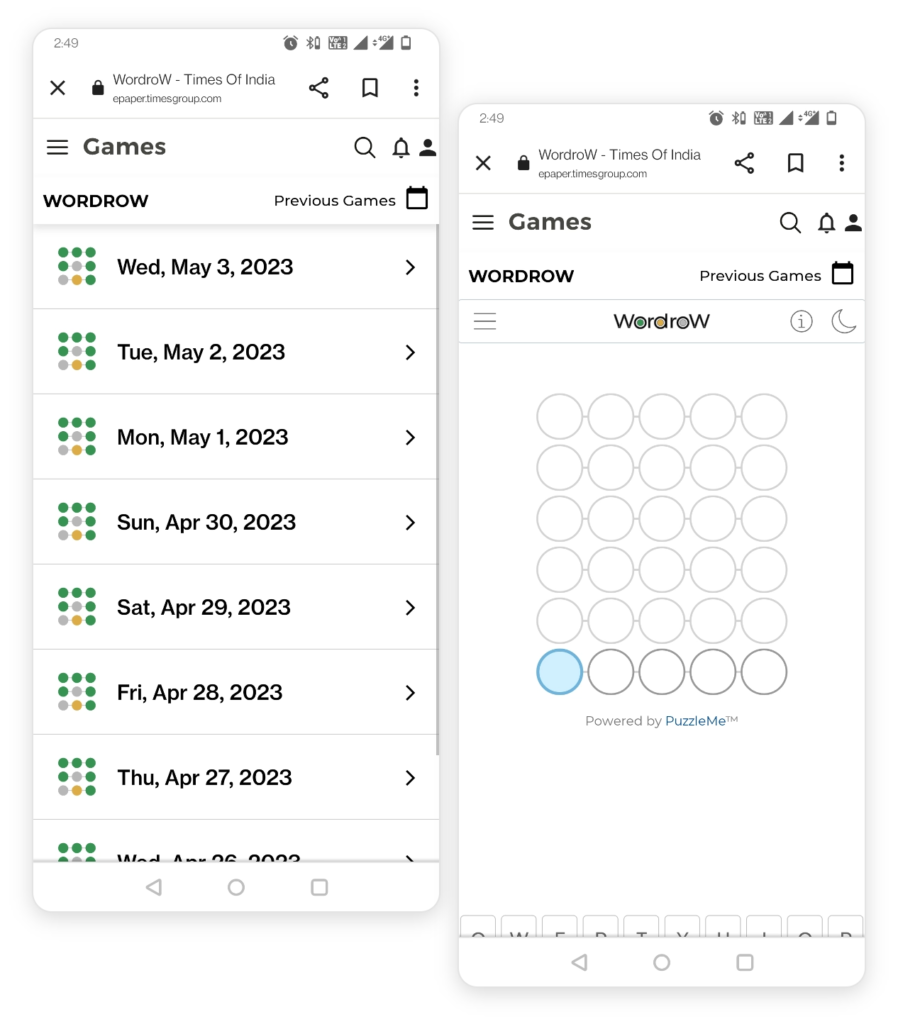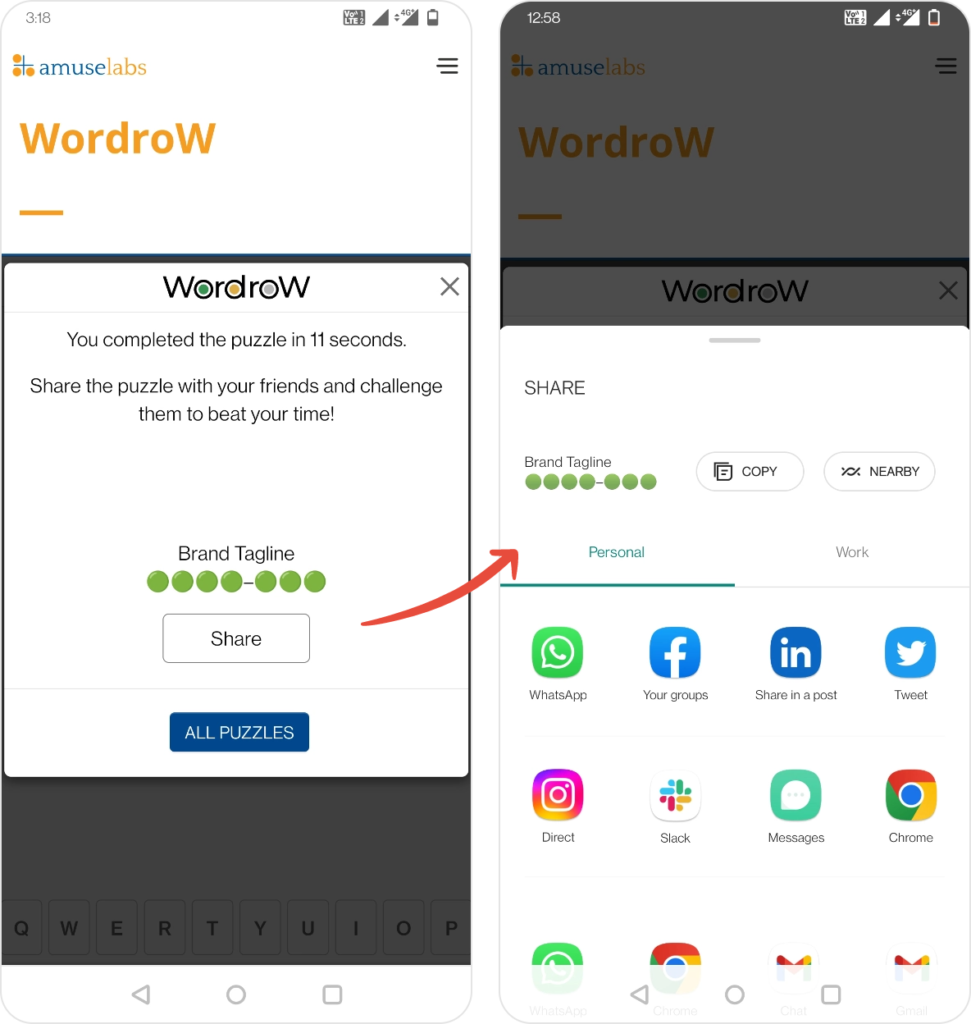 PuzzleMe has built-in sharing, so players can share games and scores with their friends using platforms such as Twitter, WhatsApp, Facebook, LinkedIn, Instagram, Slack and text messaging. On mobile devices, sharing controls invoke the platform's share tray, with a complete set of sharing options.
Explore the sample WordroW games at the end of this page.
PuzzleMe provides a smooth solving interface on mobile, tablet or desktop. The responsive layout of the WordroW iframe adapts automatically to the dimensions of the device.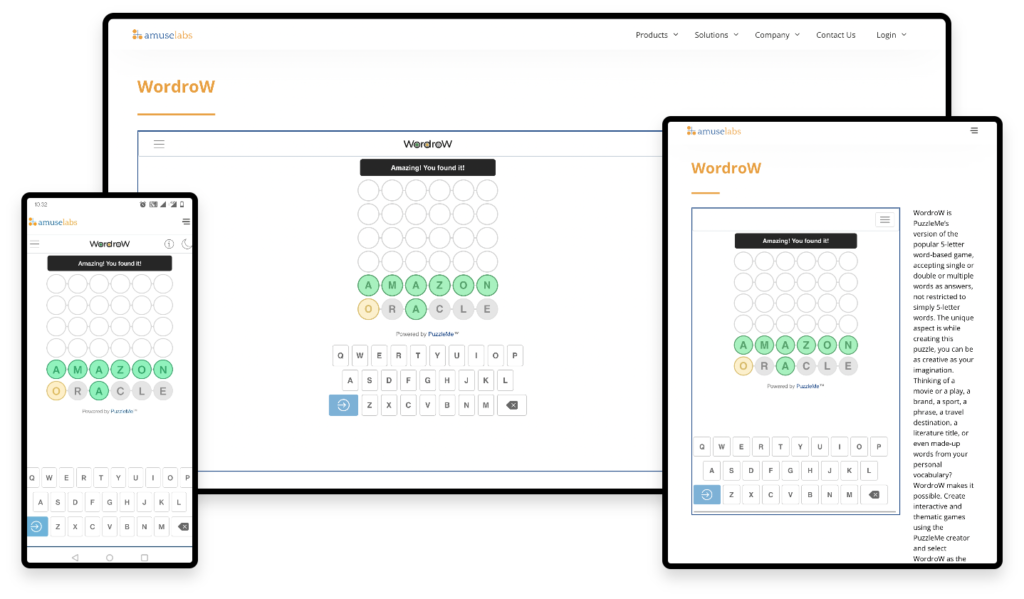 The widget below is a live PuzzleMe iframe. The iframe's height, width and other parameters can be customized in the embed code. In a real deployment, puzzles can be set up with a publication time in advance, and automatically appear in the picker after their publication time.
To try out and embed these demo WordroW games on your website or mobile app, please click the button below to copy the embed code. Feel free to adjust the height, width and margin as per your own site's layout. 
Please note that these iframes are only for testing and demonstration purposes, and are not to be used commercially.
Please write to support@amuselabs.com for any questions or clarifications. And contact us if you'd like more puzzle types!