Build Online Crosswords With PuzzleMe
PuzzleMe is the leading digital platform to create and embed crossword puzzles.
Delightful on All Screens: Whether you're on mobile, tablet, or desktop, enjoy a seamless crossword puzzle.
Built for Mobile: With an on-screen keyboard and a list view for clues, mobile solvers get a frictionless experience.
Live example: Los Angeles Times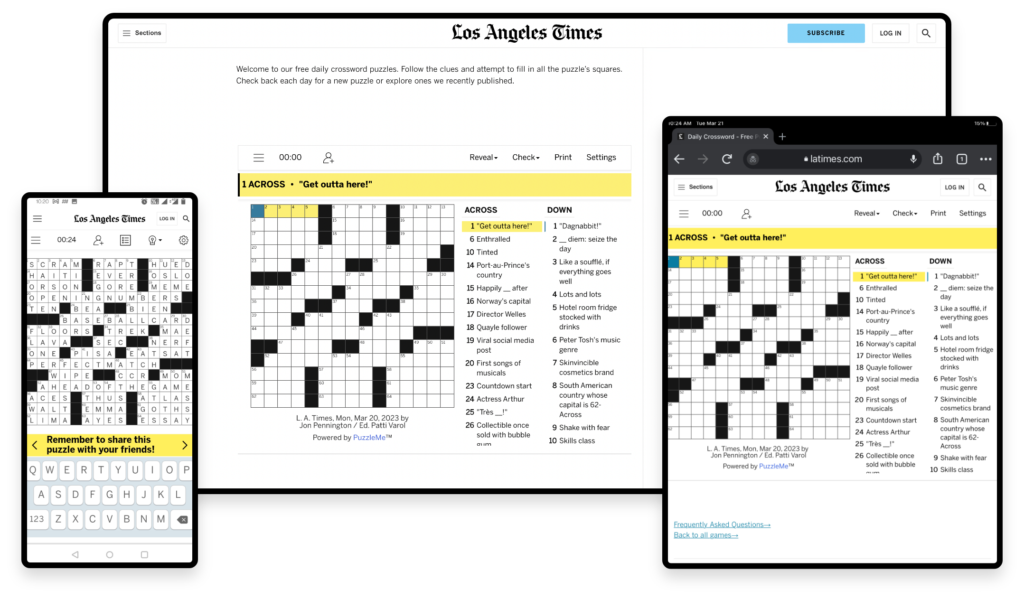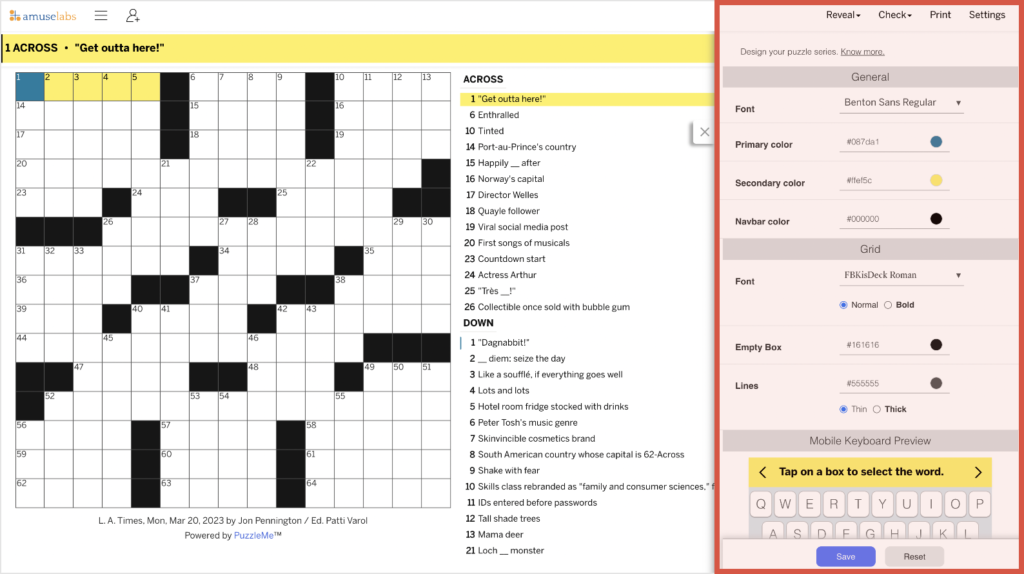 Add Your Fonts, Colors, and More: Make your crosswords yours with styles and branding. Add custom fonts, messaging, colors, and a masthead to make the games feel at home with your website or app. There's no limit to what you can customize.
Live examples: Crossword Club, Autostraddle, Vulture
Instant Embed: Add PuzzleMe crosswords on your site with a simple copy/paste. Our embeds load in the blink of an eye.
Mobile-App Compatible: Add crosswords to your iOS and Android Apps without writing any extra code.
WordPress Plugin: Install PuzzleMe's WordPress Plugin. Add puzzles to your pages using simple WordPress shortcodes.
Live example: The Irish Times app, The Times of India e-paper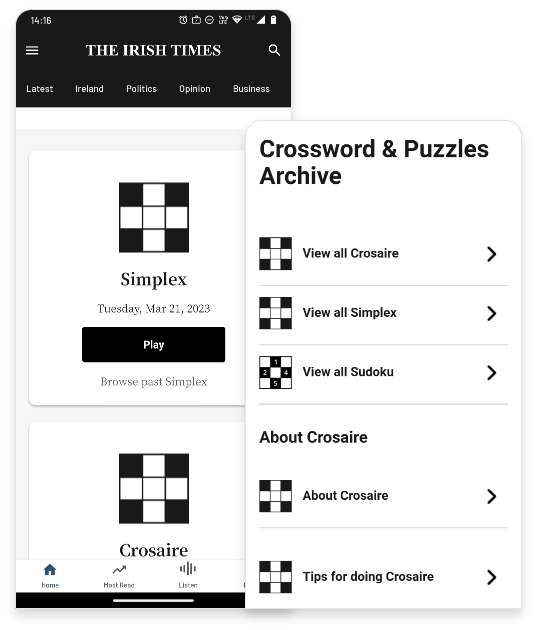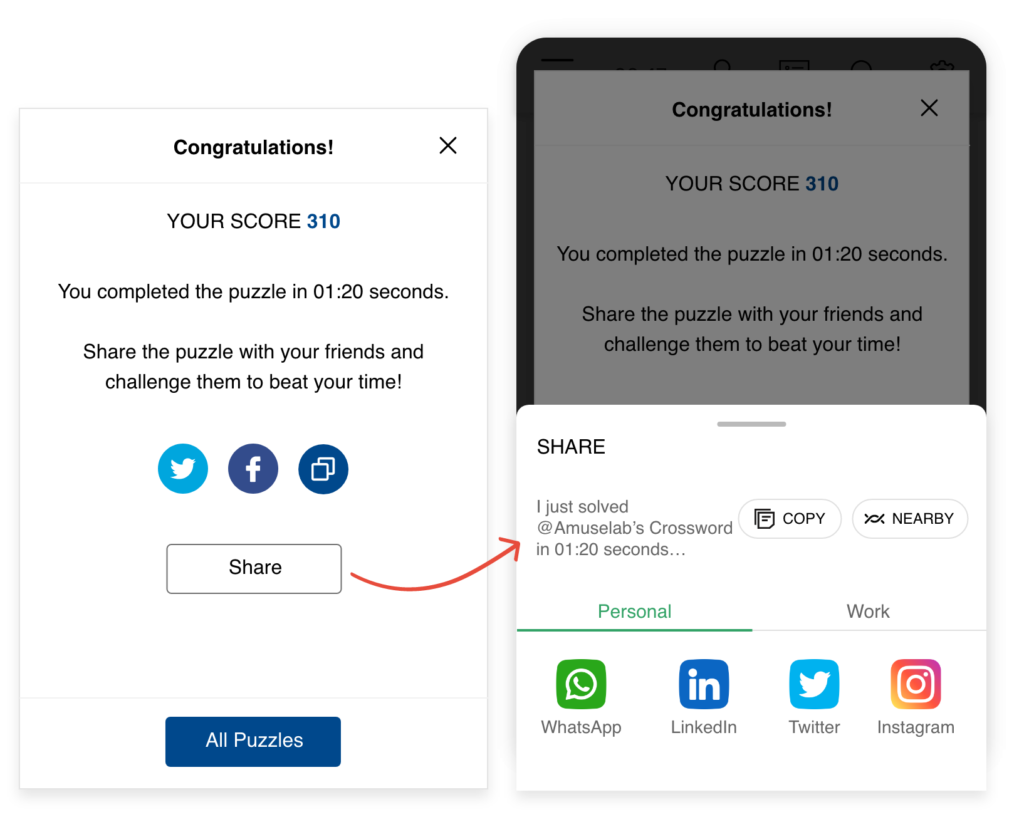 In-built nudges: Drive traffic to your site with our in-built sharing nudges. Crossword solvers can share their results on any social platform in two clicks.
Tailored captions: PuzzleMe generates social captions for users that mention their results. This makes sharing truly seamless for your users.
Live examples: The Washington Post, Black Crossword, The Times of India
Track all metrics: On the PuzzleMe dashboard, see the number of players, the time spent, devices used, and much more.
Export Your Data: Download your data for further analysis. Uncover actionable insights.
Game Heat Maps: Get a heat map of your puzzle. See which areas of the grid people found easy or hard.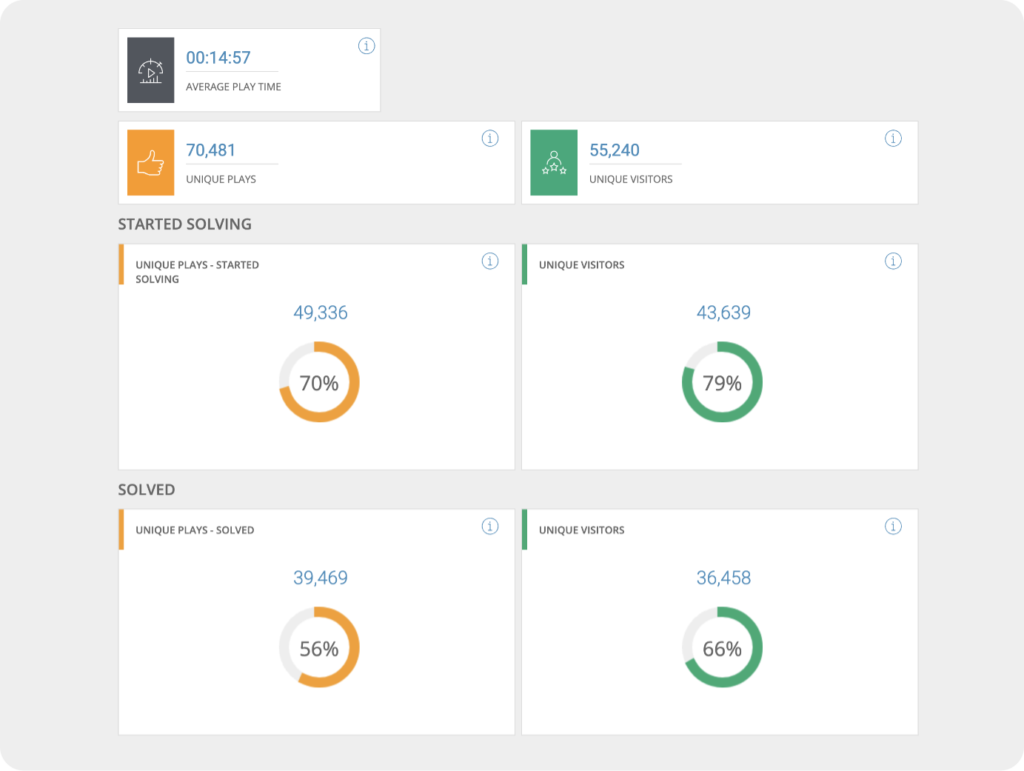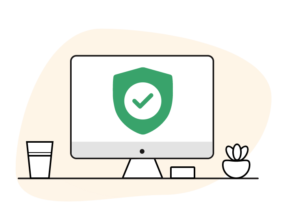 GDPR-compliant: PuzzleMe is compliant with privacy standards such as GDPR and CCPA. We capture no personal information. You get complete ownership of your user data.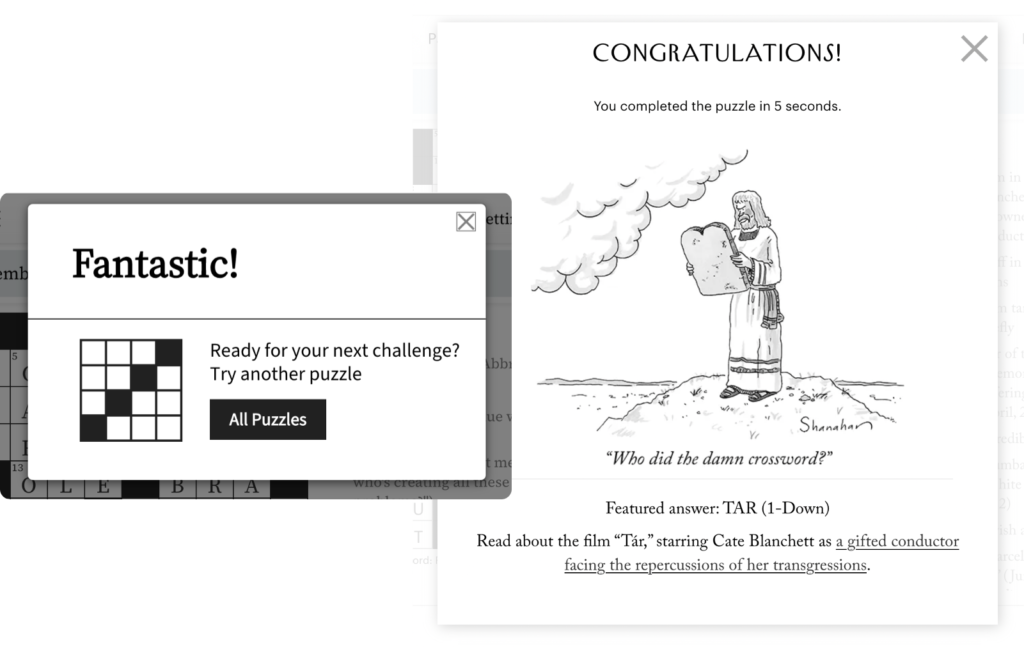 Deliver Your Message: Customize what's displayed to the solver at the beginning, on pause, or at the end of the puzzle. Add images, call-to-actions, or even custom HTML.
Monetize With Ads: Use PuzzleMe to show your solvers a sponsored ad or video. Add a link to a landing page at the end of the puzzle.
Live examples: The New Yorker, Crossword Club, Atlas Obscura
Get feature-rich crosswords on your site without having to code. Try it yourself with this sample PuzzleMe embed:

Please note that these iframes are only for testing and demonstration purposes, and are not to be used commercially.
Please write to support@amuselabs.com for any questions or clarifications. And contact us if you'd like more puzzle types!